BURSARY ANNOUNCEMENT CRITERIA BELOW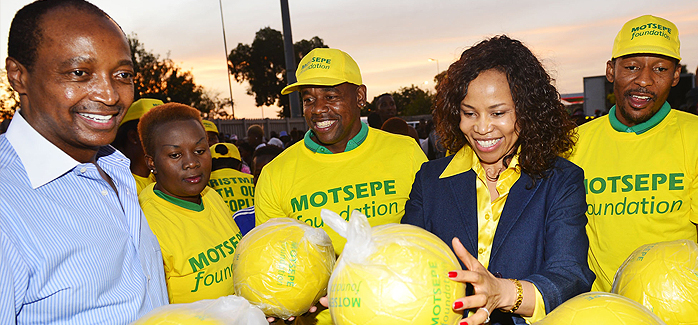 1. The applicant must be a South African Citizens applying to study within South Africa.
2. The applicant must have proof of financial need.
3. The applicant must have 70% Pass aggregate, excluding Life Orientation.
 Grade 12 – Certified copy of June results or matric certificate.
 Enrolled university applicant – Certified copy of academic record.
4. Intended to pursue courses related to :I. Mathematics
II. Medical studies
III. Sciences
IV. Engineering
V. Entrepreneurship
VI. Technology and Business studies
VII. Students intending to study in other faculties like Law, Agriculture and Arts with excellent academic results will also be considered.
5. The applicant must not have another diploma/degree.
6. The applicant is not allowed to have another sponsor.
DOWNLOAD BURSARY APPLICATION FORM ON: www.themotsepefoundation.org
SUBMIT YOUR APPLICATIONS TO: sekhukhune@motsepefoundation.org or bursaries@motsepefoundation.org
Closing date: 30 October 2016
Download Application form
motsepe-foundation-2017-application-for-educational-funding2